University of California, Los Angeles (UCLA)
Emerging Role of P62/Sequestosome-1 in Pancreatic Beta-Cell Homeostasis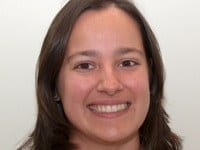 Research Area
Diabetes
Grant Type
Start-Up
Year
2012
In health, the blood glucose levels increase after a meal. This increase in blood glucose stimulates the release of the hormone insulin by pancreatic beta-cells. Insulin works at the level of the liver and muscle to bring the blood glucose back down to normal. This tightly controlled system is efficient only if sufficient number of pancreatic beta-cells is available to secrete the required amount of insulin.
In type 2 diabetes (T2DM), an insufficient amount of insulin is produced due to a deficit in pancreatic beta-cells. Although the cause of beta-cell loss is unknown, the islet pathology is very comparable to the brain pathology in patients with neurodegenerative diseases such as Alzheimer's or Parkinson's diseases. In those diseases, the mechanisms that lead to cell death have been found to relate to the accumulation of toxic aggregates of proteins. A very similar mechanism seems to be important in T2DM. The dysfunction of the system for eliminating these toxic protein aggregates (called autophagy) in pancreatic beta-cell led to the identification of a new player known as Sequestosome-1 (also named p62).
In this project, the focus is on establishing the role of p62 in the protection of beta-cells from accumulation of harmful toxic proteins in health, temporary stress and under sustained stress conditions. Establishing the behavior of p62 as a "hero" in some situations or as a "culprit" in others will lead to a better understanding of the mechanisms related to beta-cell protection and killing in T2DM.