University of California Irvine, (UCI)
The Examination of Cognitively Impaired but Not Demented Oldest-Old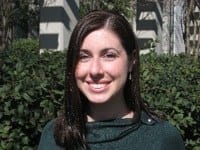 Research Area
Aging
Grant Type
Fellowship
Year
2008
The United States Census estimates that the number of oldest-old (people aged 90 and older) will increase from two to ten million over the next 50 years making this group the fastest growing segment of the population. Although this age group is growing quickly, relatively little is known about their cognitive abilities and underlying brain anatomy. The 90+ Study at the University of California, Irvine has been collecting clinical data from hundreds of oldest-old every six months since 2003. Using The 90+ Study data, this project is examining oldest-old with mild memory and thinking problems that are not yet clinically demented. This type of impairment is often an intermediate stage between normal and demented. Future research on treatments and preventions of degenerative disorders may rely on studies singling out participants at risk for developing clinical dementia.
To fully understand the population of oldest-old participants with mild cognitive problems, four main objectives were identified:
1. To determine what proportion of oldest-old have mild cognitive problems and what proportion develops dementia each year.
2. To determine if memory tests are better than tests of attention and hand-eye coordination at predicting which oldest-old develop dementia.
3. To examine the brain anatomy of oldest-old who died with mild cognitive problems and compare them to normal participants and those with
degenerative disorders.
4. To determine if oldest-old can complete a new test (involving remembering words in categories) and if poor performance of this test predicts
dementia in people with mild cognitive problems better than current tests.